DERMABOND® PRINEO® Skin Closure System
Strength never looked this good.
DERMABOND® PRINEO® Skin Closure System (22 cm) delivers a strong, protected skin closure after knee arthroplasty with excellent cosmesis1-3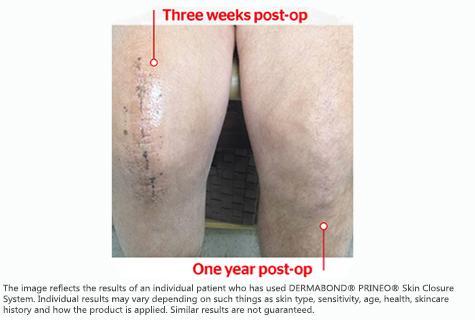 Improved outcomes
In a retrospective study comparing DERMABOND PRINEO System and skin staples in TKA, DERMABOND PRINEO System is associated with significantly reduced readmission rates4*
$12,839 potential cost savings by avoiding readmission within 30 days of TKA5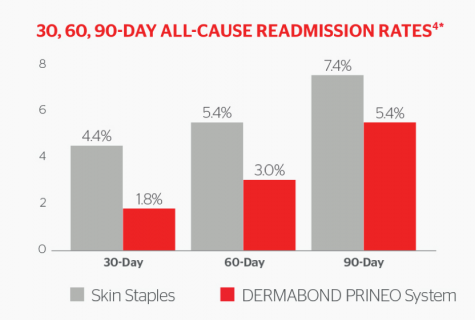 Patient comfort, confidence, satisfaction
Leads to better cosmesis and higher overall patient satisfaction when compared to staples 6†
Eliminates dressing changes, the pain and anxiety of staple removal, and allows patients to shower right away if directed by a physician, enabling easier self-care7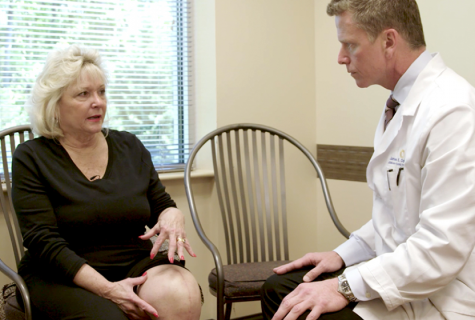 Strength and protection
33% stronger than staples and 40% stronger than 4-0 suture1†
Provides a flexible microbial barrier with 99% protection in vitro for 72 hours against organisms commonly responsible for SSIs, including Pseudomonas aeruginosa, Escherichia coli, Enterococcus faecium, Staphylococcus aureus, and Staphylococcus epidermidis.2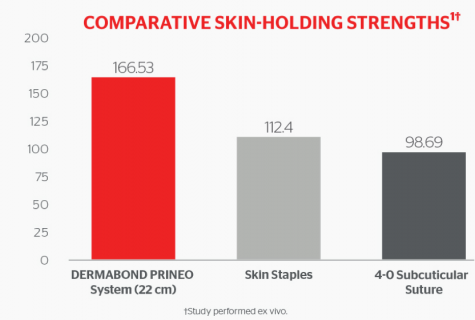 Request a DERMABOND PRINEO System Trial
For complete indications, contraindications, warnings, precautions and adverse reactions, please reference full package insert.
Site References
* Premier Inpatient Database in Total Knee Arthroplasty (p<0.05). N=1,942; 2010-2015
† Double-blinded quantitative research study comparing surgeon experience with DERMABOND PRINEO System and skin staples in total knee arthroplasty. N=83 orthopaedic surgeons. 90% c.I. Fielded June/July 2017.
1. AST-2014-0246. Study to compare the tissue holding strength of DERMABOND® PRINEO® 22 cm Skin Closure System (DP22) to conventional wound closure techniques. Ethicon, Inc.
2. Su 06TR071 Study Report for in vitro evaluation of microbial barrier properties of DERMABOND ProTape. Ethicon, Inc.
3. 06CS005 Multi-centre study to show equivalence of DERMABOND PROTAPE to INTRADERMAL SUTURES for skin closure of full thickness surgical incisions. Final Report 10 June 2010. Ethicon, Inc.
4. Stratafix and Prineo Premier Database Study RWE16-ETH-012. January 18, 2017. Ethicon, Inc.
5. Inflated costs of Hip and Knee Replacement Index Stays and 30d Readmission. Ethicon, Inc.
6. PRINEO Claims Research Quant Detail. August 16, 2017. Ethicon, Inc.
7. DERMABOND® PRINEO® Skin Closure System Instructions for Use. Ethicon, Inc.