Microwave Ablation Leads Market Growth
Microwave ablation offers significant benefits over radiofrequency ablation and cryoablation including larger ablation zones, less susceptibility to heat sink (vs radiofrequency), smaller diameter antennas and faster procedure times.²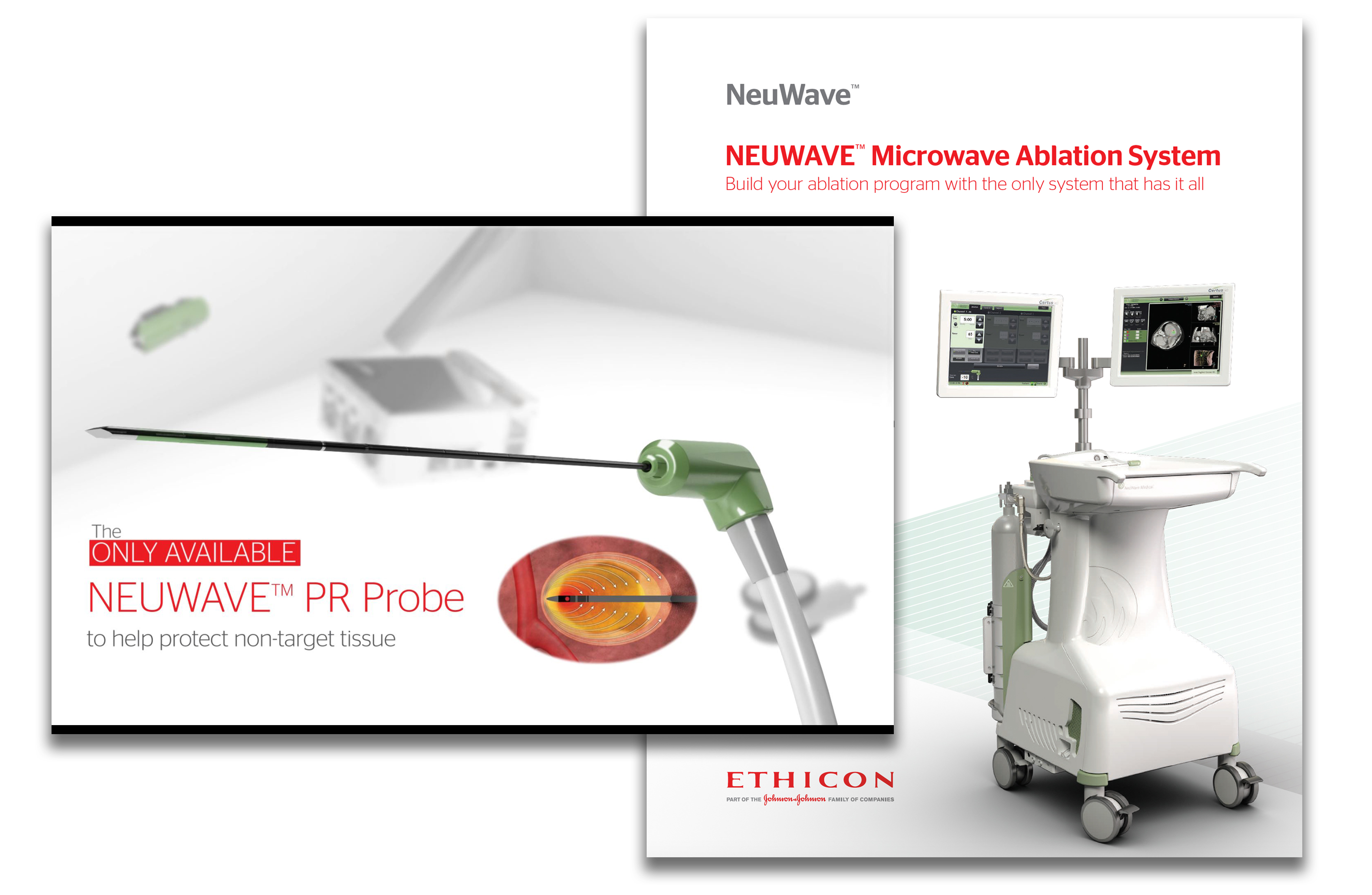 Learn more about the NEUWAVE™ Microwave Ablation System
Want to learn more about the NEUWAVE System, download our system brochure or watch a short video highlighting the system features and benefits.
 
Site References
Refer to IFU for ablation zone sizes. Laeseke et al. Multiple-Antenna Microwave Ablation: Spatially Distributing Power Improves Thermal Profiles and Reduces Invasiveness. Journal of Interventional Oncology. 2009; 2(2):105-112.  C. M. Harari, et al, Microwave Ablation: Comparison of Simultaneous and Sequential Activation of Multiple Antennas in Liver Model Systems. Radiology. 2015 Jul 2:142151. 
NeuWave Medical bovine liver, lung and kidney ex-vivo data. E. Knavel, et al. Tumor Ablation: Common Modalities and General Practices. Techniques in Vascular and Interventional Radiology 2013.  H. Bang, et al. Percutaneous cryoablation of metastatic lesions from non-small cell lung carcinoma: Initial survival, local control, and cost observations. JVIR 2012. D. Lu, et al. Influence of Large Peritumoral Vessels on Outcome of Radiofrequency Ablation of Liver Tumors. JVIR 2003.  C. Brace, et al. Radiofrequency and Microwave Ablation of the Liver, Lung, Kidney, and Bone: What Are the Differences? Curr Probl Diagn Radiol 2009.  C. Brace, et al. Pulmonary Thermal Ablation: Comparison of Radiofrequency and Microwave Devices by Using Gross Pathologic and CT Findings in a Swine Model. Radiology: Volume 251: Number 3—June 2009.