Supporting education
Ethicon provides education grants to support third-party medical education programs for U.S.-Based Health Care Professionals and Entities (HCPEs), this includes accredited and non-accredited programs, that relate to disease states, conditions, and treatments relevant to company interests. Grants may be monetary, product in kind, or both.
Each request is individually evaluated for compliance with education grant criteria, available budget and alignment with the company's mission.
Education grants are not contingent upon the use, purchase, or recommendation of company products.
For a comprehensive review of the education grant request process, please review the Education Grant Reference Guide. Note that our policies and guidelines are subject to change.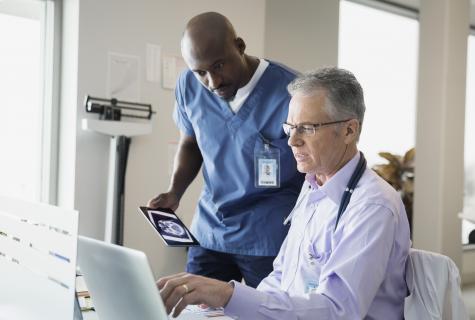 Who is eligible to apply?
Academic medical centers, hospitals, medical societies/professional associations, governmental agencies, and patient advocacy groups.
Educational events eligible for education grant consideration and criteria
Accredited and non-accredited educational events in which Ethicon is not involved in the development of course content or faculty selection.
Applications with all supporting documentation must be received at least 45 days in advance of the event.
One application may include multiple events.
Required documents
Mandatory Form for Education Grants (available for download once you create request)
Event budget, including estimated revenue and specific amount requested
Agenda with topics, faculty, location/venue, date and times
Current accreditation certification (if accredited event)
W-9, signed and dated within the past twelve months
Educational grants are available in the following therapeutic areas
Ethicon Biosurgery
Ethicon Biopatch Products
Ethicon Energy
Ethicon GERD
Ethicon Gynecare
Ethicon Hernia
Ethicon Minimally Invasive Procedures
Ethicon Obesity / Metabolics
Ethicon Thoracic
Ethicon Wound Closure
Interventional Solutions
To apply for a grant click here
For the Educational Grants Transparency Disclosure, click here.