Touch Surgery
Practice surgery anytime, anywhere with Touch Surgery
Touch Surgery is a 3-D, app-based surgical simulation platform that lets you practice and rehearse surgery anytime, anywhere. You can think of it as brain training for surgery.
Download Touch Surgery on the Apple App Store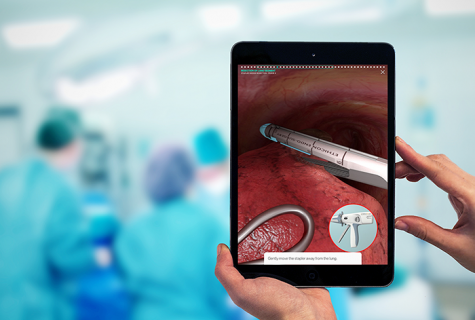 "We're looking to improve the standards of surgical care and treatment around the word, accelerating our pace of innovation and aiding the training of more physicians through collaborations such as this agreement with Touch Surgery,"

Michael del Prado, Company Group Chairman, Ethicon, Johnson & Johnson Medical Devices Companies
Academically validated surgical simulator553
Proven effective and efficient training tool
Published studies confirm the effectiveness of Touch Surgery. After using the app, novices had the same understanding as experts of the basic steps of a surgical procedure,554 and knowledge was acquired more quickly compared to traditional training methods such as reading or watching videos.555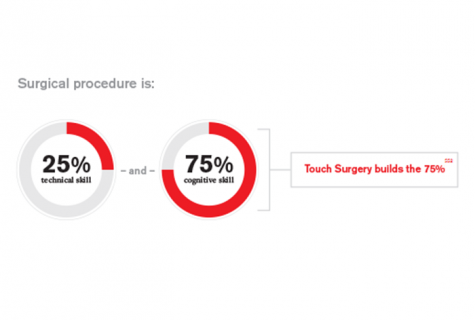 Virtual Residency Program
Track, evaluate and share knowledge with your residents like never before
The Virtual Residency Program lets program directors assign content to their residents and track their progress with real-time analytics, providing useful insights into residents' competency levels. With content mapped to ACGME program requirements, academic medical centers around the world are incorporating Touch Surgery into their surgical residency training programs.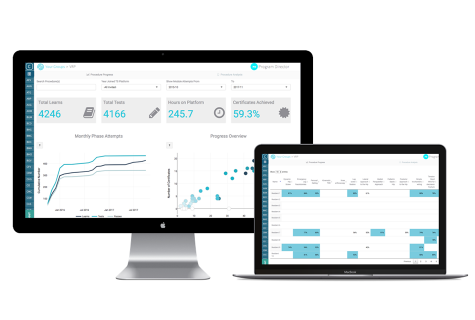 Free and available on Android or iOS
Learn and master surgical steps for 100+ surgical procedures
Touch Surgery features content developed in collaboration with the Johnson & Johnson Institute and top surgeons around the world. Take your surgical training with you − anywhere you want to go.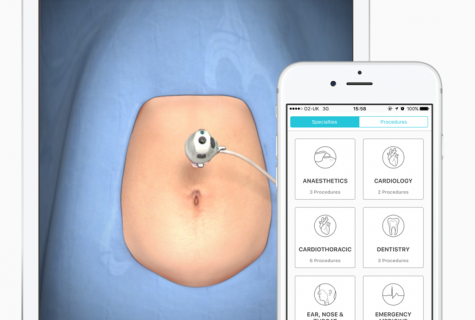 Site References
552. Darzi A, Smith S, Taffinder N. Assessing operative skill: Needs to become more objective. BMJ: British Medical Journal. 1999;318(7188):887-8.
553. Sugand K, et al. Validating Touch Surgery™: A cognitive task simulation and rehearsal app for intramedullary femoral nailing. Injury. 2015;46(11):2212-6. doi: 10.1016/j.injury.2015.05.013.
554. Sugand K, et al. Training effect of using Touch Surgery™ for intramedullary femoral nailing. Injury. 2016;47(2):448-52. doi: 10.1016/j.injury.2015.09.036.
555. Brewer Z. E, et al. Creation and Global Deployment of a Mobile, Application-Based Cognitive Simulator for Cardiac Surgical Procedures. Semin Thorac Cardiovasc Surg. 2016;28(1):1-9. doi: 10.1053/j.semtcvs.2016.02.006