ETHICON PHYSIOMESH™ Open Flexible Composite Mesh Device
The ONLY skirted macroporous, partially absorbable mesh designed for open ventral hernia repair
Physiologically designed1,2,3,4,5
Designed to promote strong and comfortable healing

Burst strength >2.5 times maximum intra-abdominal pressure in healthy adults1,2+

Exceptional intraoperative handling5

Unique hexagonal shape with orientation markers guide mesh positioning and fixation
Transparent mesh enables visibility of internal viscera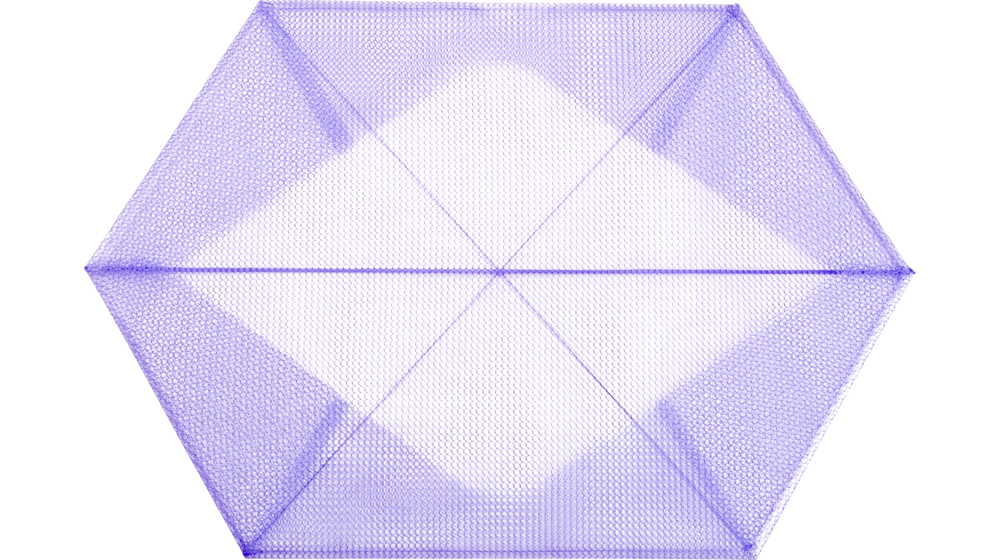 Site references
+Based on benchtop study and max abdominal pressure of 252mm HG 
 
1. Cobb WS, Warren JA, Ewing JA, Burnikel A, Merchant M, Carbonell AM. Open Retromuscular Mesh Repair of Complex Incisional Hernia: Predictors of Wound Events and Recurrence. J Am Coll Surg. 2015; 220: 606-13. 
2. Cobb WS, Kercher KW, Heniford BT. The argument for lightweight polypropylene mesh in hernia repair. Surg Innov. 2005; 12(1): 63-69. 
3. Junge K, Klinge U, Prescher A, et al. Elasticity of the anterior abdominal wall and impact for reparation of incisional hernias using mesh implants. Hernia. 2001; 5:113-118. 
4. Klosterhalfen B, Junge K, Klinge U. The lightweight and large porous mesh concept for hernia repair. Expert Rev Med Devices. 2005;2:103-17.
5. ETHICON PHYSIOMESHTM Open Flexible Composite Mesh Device. Instructions for Use. Ethicon, Inc.