A sterile, self-expanding, partially absorbable, flexible laminate mesh device designed for the repair of hernias and other fascial deficiencies such as those caused by trocar use.
Strong repair with potential for low recurrence1
Mesh repairs demonstrated superior to suture repair in multiple open hernia studies2*

Mesh repair has demonstrated a recurrence rate of just 0% to 10% in multiple studies2
Conventional suture repair has a recurrence rate of up to 63%2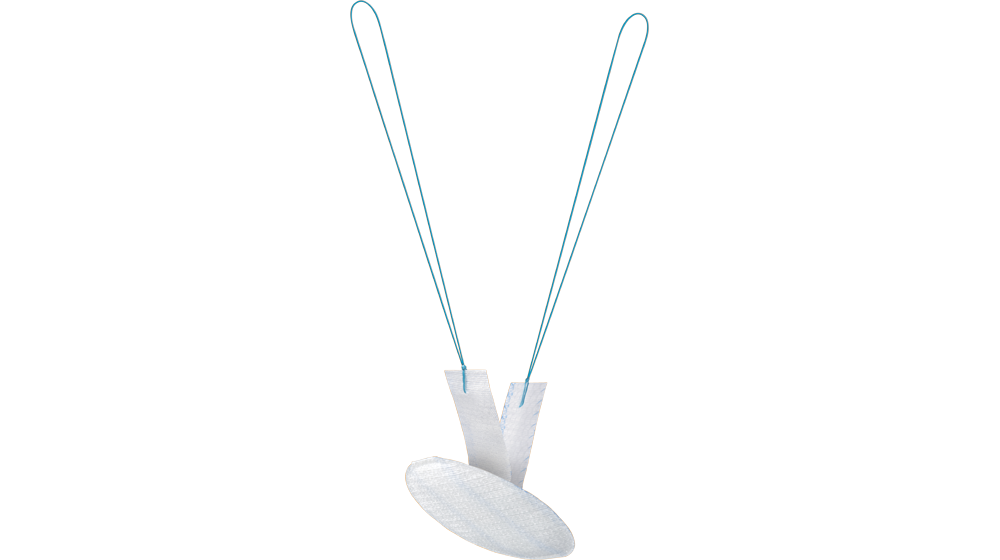 Site references
*Based on a MEDLINE search of the literature
1. Bringman S, Tollens T, Murdoch J, Jones P, Mitchell J, McRoy L. Laparoscopic hernia repair surgery using a tissue-separating flat mesh (TSM)—12 month patient reported outcomes from the international hernia mesh registry (IHMR).
2. Cassar K, Munro A. Surgical treatment of incisional hernia. Br J Surg. 2002; 89(5):534-545.