PROLENE® Polypropylene Hernia System
Offers secure posterior repair from a simple anterior approach and has three points of protection. It demonstrates reproducible outcomes with different surgeons.1 
 
Bilayer design proven to combine anterior and posterior repair
First bilayered mesh device with low reported recurrence rate2*
Reduced operative and recovery time when compared to the Lichtenstein patch repair technique3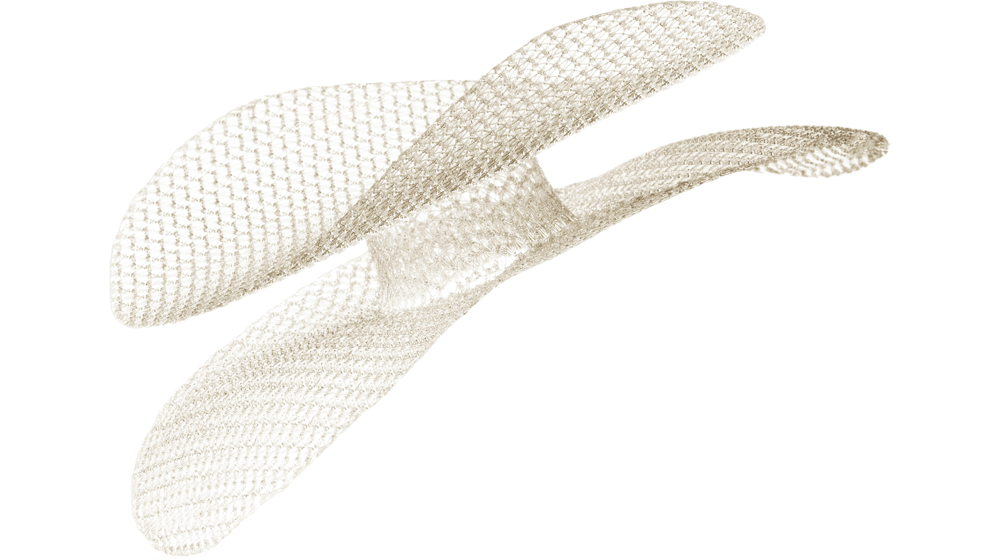 Site references
*Recurrence rates evaluated up to 3 years post-implantation
1. Gilbert A, et al. Closer to an ideal solution for inguinal hernia repair: comparison between general surgeons and hernia specialists. Hernia. 2005;10:162-168.
2. Gilbert AI, Young J, Graham MF, Divilio LT, Patel B. Combined anterior and posterior inguinal hernia repair: intermediate recurrence rates with three groups of surgeons. Hernia. 2004;8(3):203-207.
3. Kingsnorth AN, et al. Prolene hernia system compared with Lichtenstein patch: a randomized double blind study of short-term and medium-term outcomes in primary inguinal hernia repair. Hernia. 2002;6:113-119.