Advanced design to help optimize patient outcomes and ease of use in inguinal and ventral hernia repair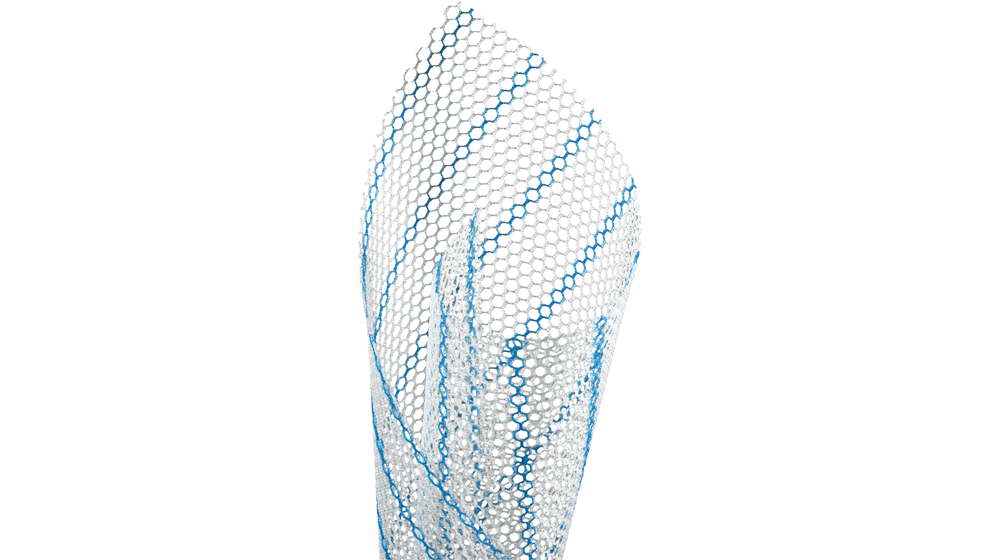 Designed for comfort
Physiologically designed for comfortable healing
ULTRAPRO ADVANCED is flexible to approximate the natural movement of the abdominal wall, with 2:1 stretch1-3* A unique knitted mesh construction promotes good tissue ingrowth/integration.4†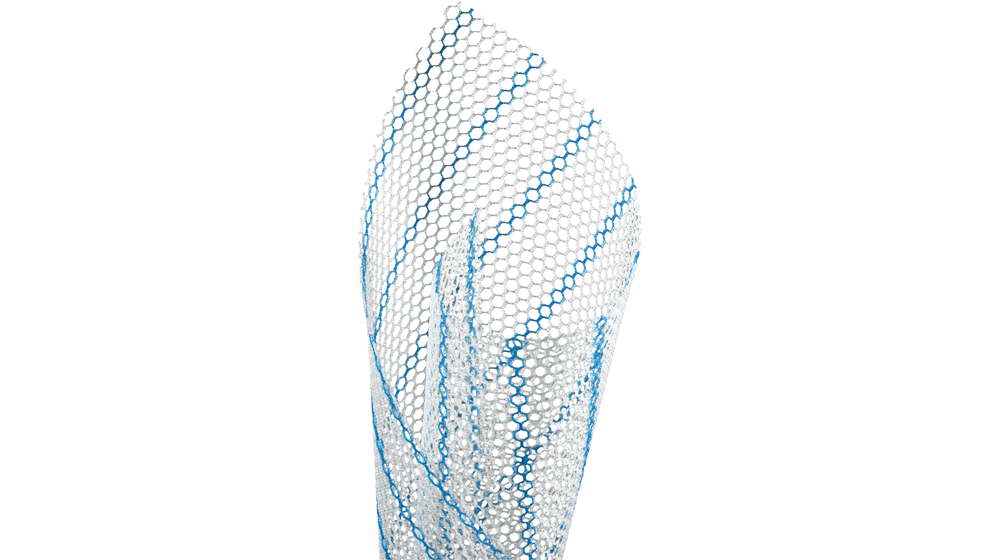 ---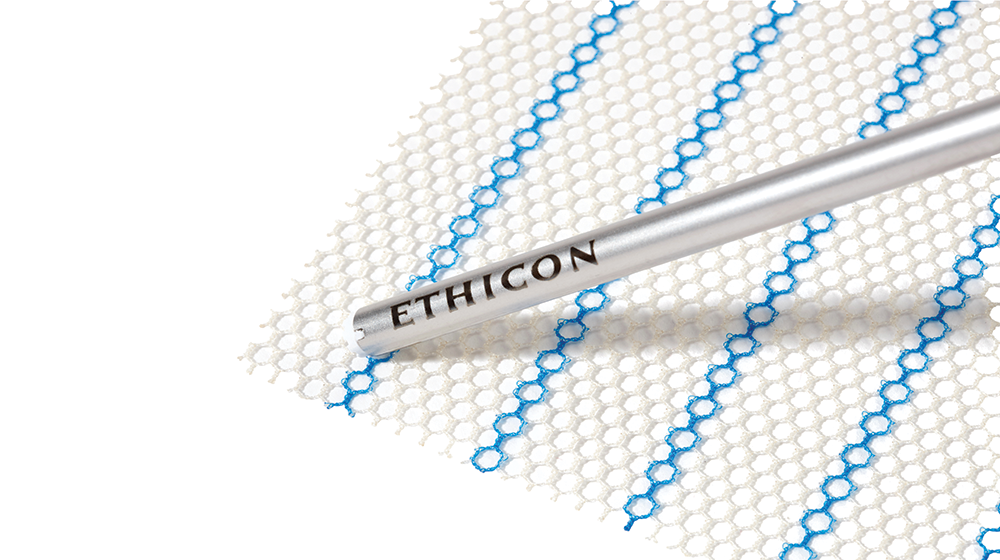 Strong and lasting
Balanced strength for strong and lasting repair**
ULTRAPRO ADVANCED has high suture pullout and tensile strength.3 ULTRAPRO ADVANCED withstands ~2x maximum intraabdominal pressure.5-6 No bulge visible in a preclinical study at 28 days and 91 days.4†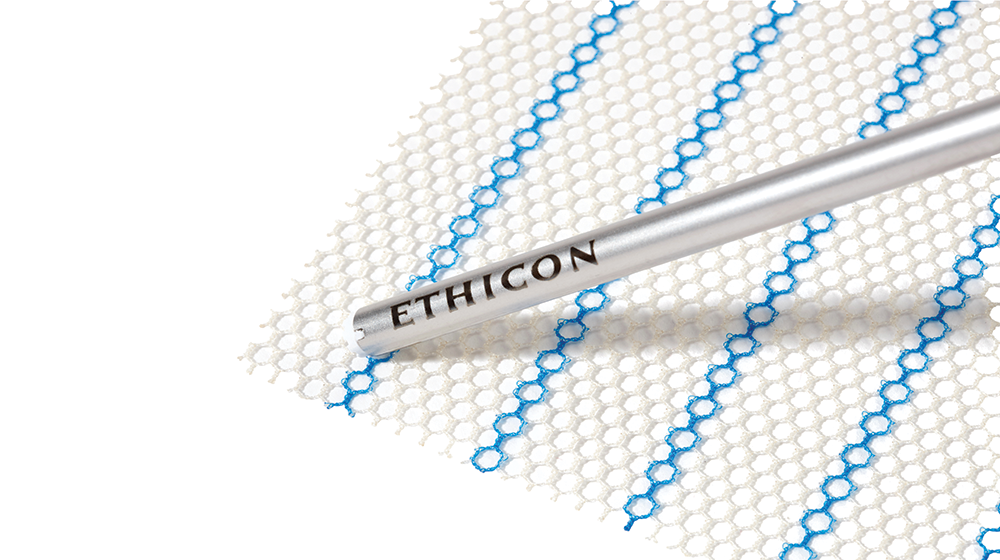 ---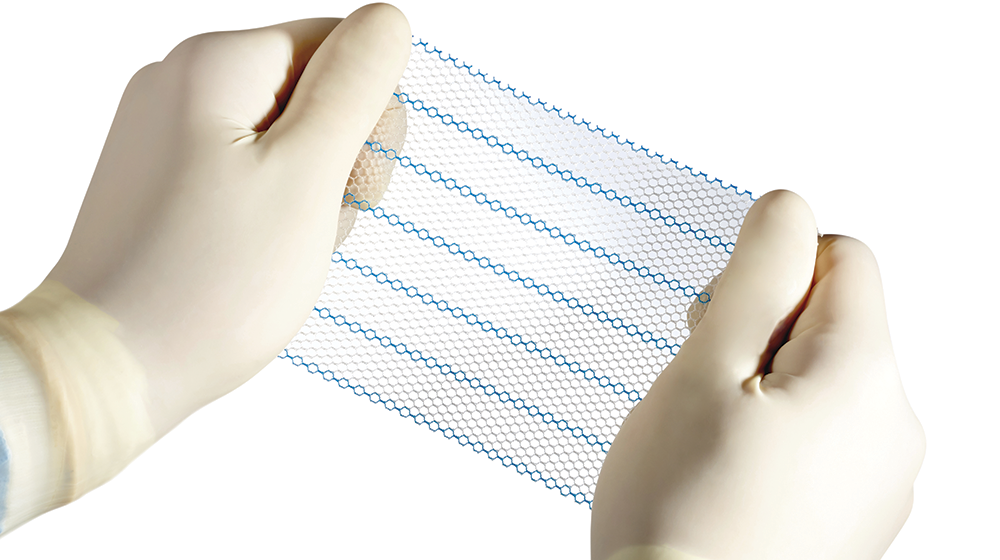 Designed for handling
Designed for exceptional intraoperative handling
ULTRAPRO ADVANCED has an increased initial stiffness for easier handling.7‡ Designed to spring open for easier deployment in laparoscopic repairs. Comes packaged flat, without folds, for easier positioning. Blue stripes facilitate orienting and positioning of the mesh.8 Mesh is trimmable based on surgeon's discretion.8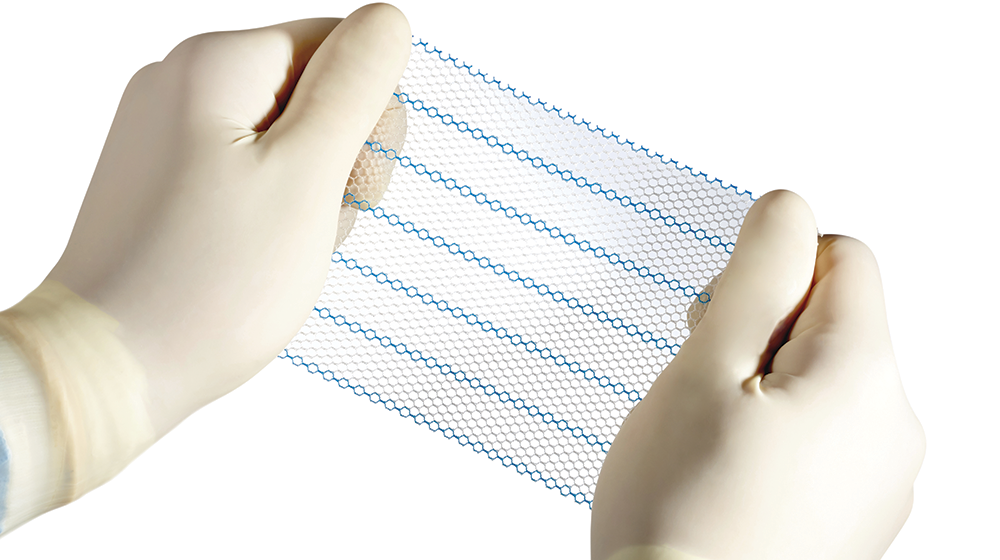 ---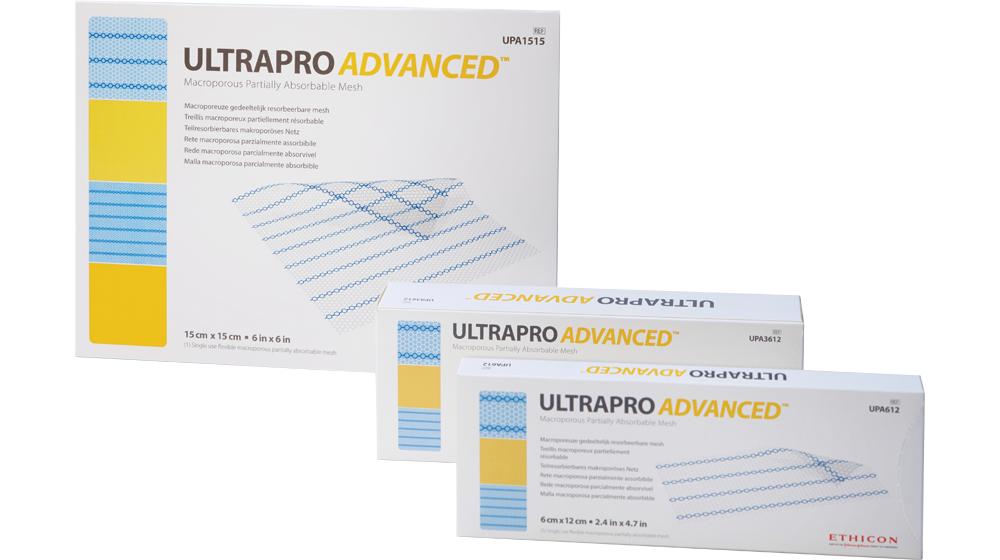 Proven technology
Built on the technology of ULTRAPRO® Partially Absorbable Lightweight Mesh
ULTRAPRO Mesh is proven to reduce patients' pain and movement limitation.  In two studies from the International Hernia Mesh Registry (IHMR), patients receiving hernia repair with ULTRAPRO Mesh reported significant improvement in pain and movement limitations from baseline at one year postsurgery9,10 § //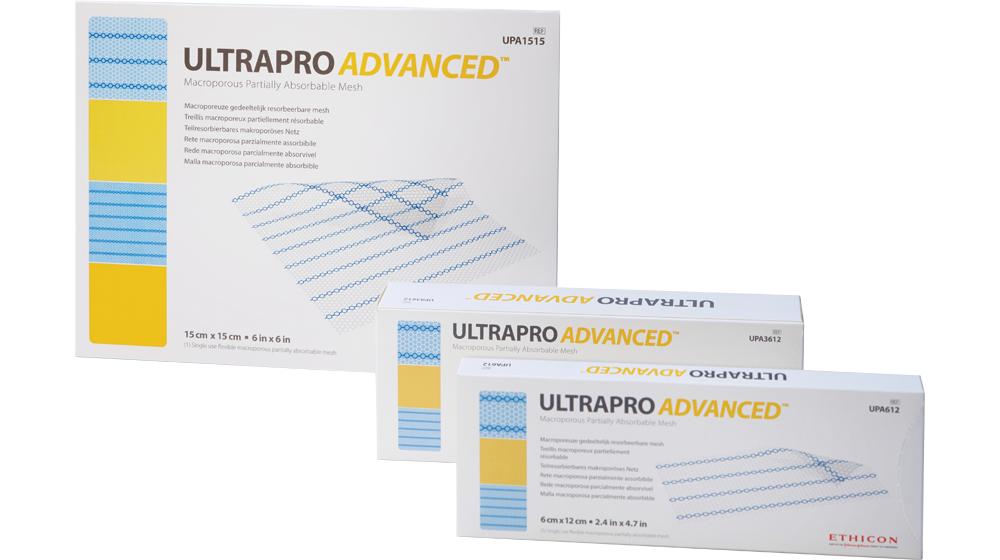 ---
Site references
* Stretch ratio when 2-10N of force was applied in stripe tensile test. The abdominal wall stretches 2:1 at the linea alba (longitudinal to transversal).
† Evidence shown in a preclinical model
** Based on benchtop and animal testing
‡ 34% stier in transverse direction and 144% stier in longitudinal direction
§ Data from a prospective, longitudinal study of 470 patients receiving laparoscopic hernia repair with ULTRAPRO Mesh from the IHMR (96.6% inguinal, 3.4% other).
// Data from a prospective, longitudinal study of 151 patients receiving open hernia repair with ULTRAPRO Mesh from the IHMR (53.0% ventral, 39.7% inguinal, 7.3% other).
1. Förstemann T, Trzewik J, Holste J, et al. Forces and deformations of the abdominal wall—a mechanical and geometrical approach to the linea alba. J Biomech. 2011;44(4):600-606. 
2. Junge K, Klinge U, Prescher A, Giboni P, Niewiera M, Schumpelick V. Elasticity of the anterior abdominal wall and impact for reparation of incisional hernias using mesh implants. Hernia. 2001;5(3):113-118. 
3. Design Verification Test Report for ULTRAPROTM Advanced Mesh. Project 100093053. August, 2015. 
4. Final Report, PSE Accession No. 14-0094, Project No. 14795. February 26, 2015. 
5. Schuldt-Hempe B. Memo: Ultrapro Mesh / ULTRAPRO ADVANCED Mesh, Product Requirements and Burst Strength results. March 21, 2016. 
6. Cobb WS, Burns JM, Kercher KW, Matthews BD, Norton HJ, Heniford BT. Normal intraabdominal pressure in healthy adults. J Surg Res. 2005;129(2):231235.
7. Vailhe E. Report for 510k testing for ETHICON ULTRAPRO ADVANCED, Version 1 (AST_2014_0415, technical report). 
8. ULTRAPRO ADVANCED™ Macroporous Partially Absorbable Mesh. Instructions for Use. Ethicon, Inc.
9. Tollens T, Bringman S, Romanowski C, Jones P, McRoy L. Laparoscopic macroporous partially absorbable lat mesh—12 month outcomes from the IHMR. Poster presented at: 15th Annual Hernia Repair Conference of the American Hernia Society; March 1316, 2013; Orlando, FL. 
10. Berrevoet F, Tollens T, Romanowski C, Jones P, McRoy L. Open macroporous partially absorbable lat mesh—12 month outcomes. Poster presented at: 15th Annual Hernia Repair Conference of the American Hernia Society; March 1316, 2013; Orlando, FL