ULTRAPRO® Partially Absorbable Lightweight Mesh
Offers strength with reduced foreign body mass1**
May reduce the risk of patient complications compared with heavyweight mesh†
 In a study of patients from the International Mesh Hernia Registry (IHMR), patients demonstrated low rates of intra- and postoperative complications, such as seromas, and recurrence (<1%) after 1 year2*
In the same study, patients reported improvement in pain and movement limitations from baseline at 1 year postsurgery2*
Withstands more than 2x the maximum abdominal pressure healthy adults3,4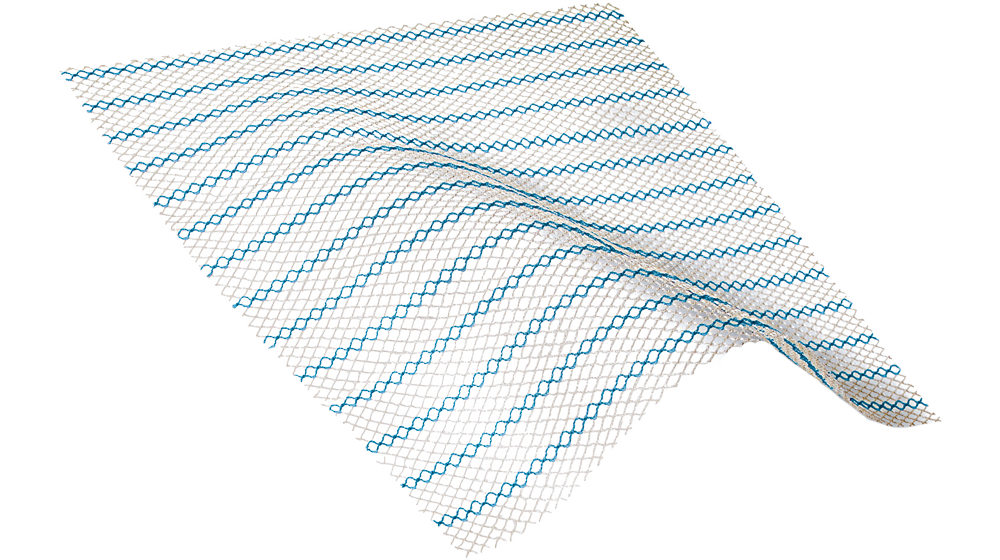 Site references
**Post absorption of the absorbable component of the mesh
* Data from a prospective, longitudinal study of 470 patients receiving laparoscopic, mostly inguinal, hernia repair with ULTRAPRO®Flat Mesh from the IHMR. Most complications reported: hematoma 1.3% and seroma 3.6%.
† Results from comparator studies should be interpreted with the understanding that the appropriate choice of mesh for any given patient depends on numerous factors, including the type and size of the defect, the patient's medical condition and history and surgeon preference.
1. ULTRAPRO Partially Absorbable Mesh. Instructions for Use. Ethicon, Inc.
2. Tollens, et al. Laparoscopic Macroporous Partially Absorbable Flat Mesh – 12 month Outcomes. Poster. IHMR. 2013. 
3. Cobb WS, Burns JM, Kercher KW, Matthews BD, Norton HJ, Heniford BT. Normal intraabdominal pressure in healthy adults. J Surg Res. 2005;129(2):231235.
4. Holste JL. Are Meshes With Lightweight Construction Strong Enough? Int Surg. 2005;90:S10-S12.