XCM BIOLOGIC® Tissue Matrix
A xenograft backed by the strength of science:
Porcine-derived resorbable xenograft intended to reinforce soft tissue where weakness exists1
Intact collagen fibers retain natural strength and provide pliability2*
Open-pore structure allows for cell ingrowth and revascularization2,3

Allows tissue ingrowth incorporation from all sides (20x magnification) at 4 months postimplantation4

Unique Optrix™ processing maintains the natural 3D fibrous structure and key extracellular matrix components† without cross-linking2,5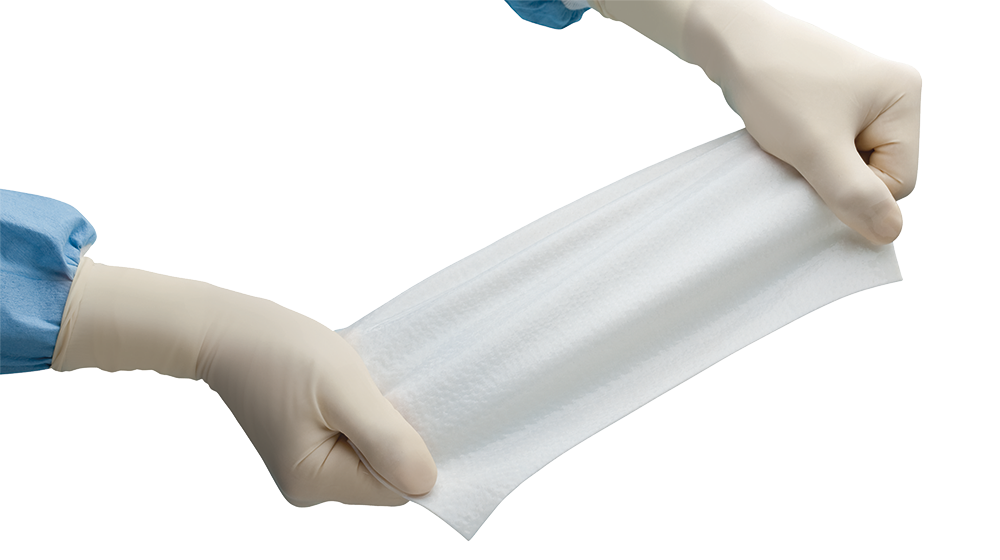 Site references
*Based on benchtop testing
† The effect of these components on the performance of XCM BIOLOGIC Tissue Matrix has not been clinically evaluated.
Optrix™ is a trademark of DSM Biomedical or its affiliates
1. XCM BIOLOGIC® Tissue Matrix. Synthes, Inc. Instructions for Use. PN 6325-01 AC 08-2014
2. DSM Biomedical. Animal and bench test results are not necessarily indicative of clinical performance.
3. Hackett ES, Harilal D, et al. Evaluation of porcine hydrated dermis augmented repair in a fascial defect model. Journal of Biomedical Materials Research. 2011;96B(1):134-138. Rev 12, 02/2012.
4. Caulfield WH III. XCM Biologic Tissue Matrix Reconstruction of the anterior abdominal wall following a TRAM flap breast reconstruction Case Report from DePuy Synthes. (J10753-A).
5. Hoganson DM, O'Doherty EM, Owens GE, et al. The retention of extracellular matrix proteins and angiogenic and mitogenic cytokines in a decellularized porcine dermis. Biomaterials. 2010;31(26):6730-6737.