Surgical Stapling
Our surgical stapling portfolio addresses the challenges of tissue thickness, tissue movement during firing, staple line security, and tissue tension to provide you with greater stapling precision in surgery.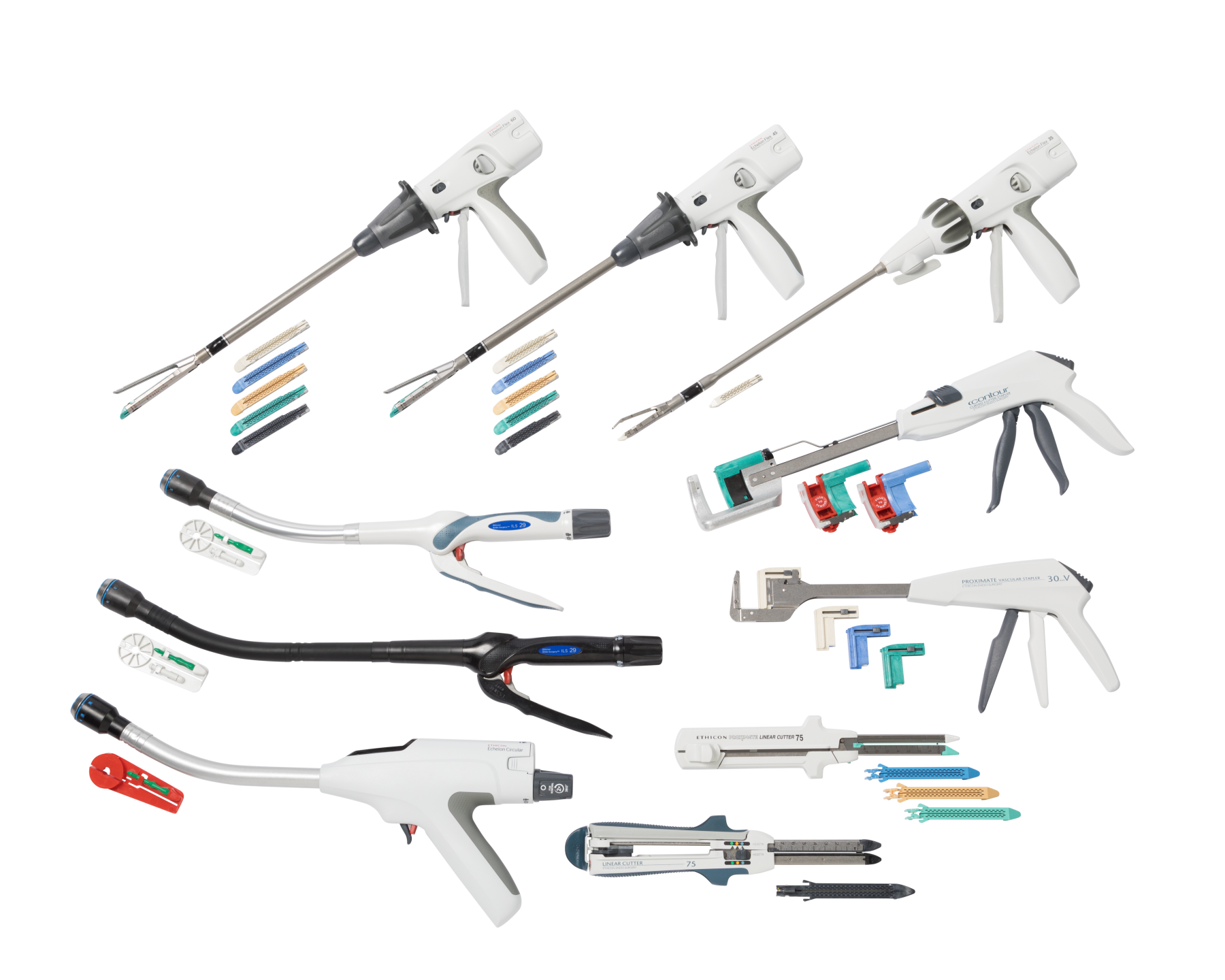 The most complete advanced stapling portfolio
Surgical stapling devices that may help surgeons minimize complications in the most challenging situations. And more surgeons use Ethicon endocutters and Ethicon open stapling devices than any other brand on the market.*†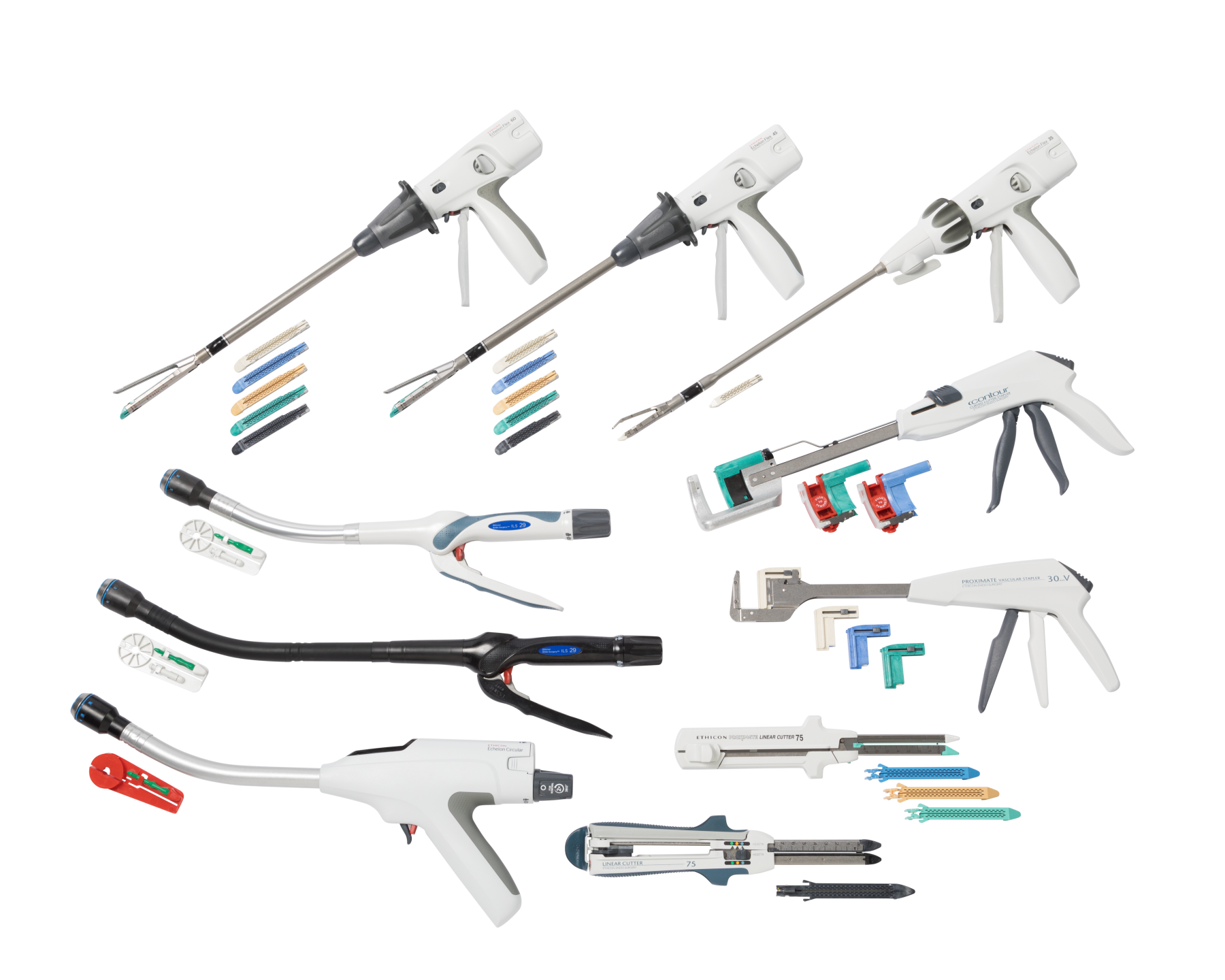 ---
Site references
* US DRG market share data from 2015 to 2016, comparing units sold and dollar share for open stapling portfolio codes (skin staplers, linear cutters, linear staplers, circular staplers, curved cutter staplers and associated reloads).
† IMS market share data from January 2008 to Nov 2013, comparing units sold of all US endocutter codes.