Wound Closure
Ethicon has pioneered advances in skin closure that enable you to minimize tissue trauma, optimize healing, and improve patient outcomes.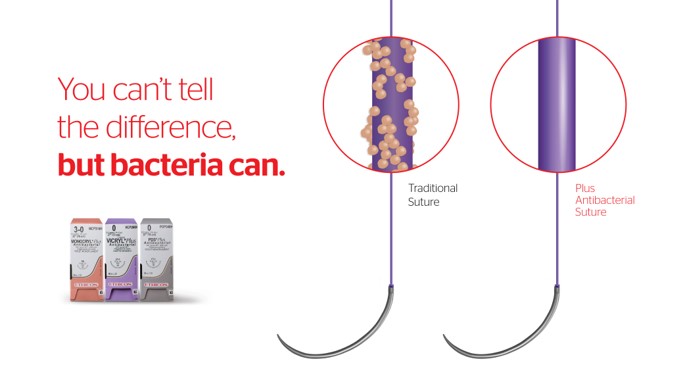 You can't tell the difference, but bacteria can.
Sutures, like any foreign material, lower the number of bacteria required to cause an infection. Plus Antibacterial Sutures help address a key risk factor associated with Surgical Site Infections.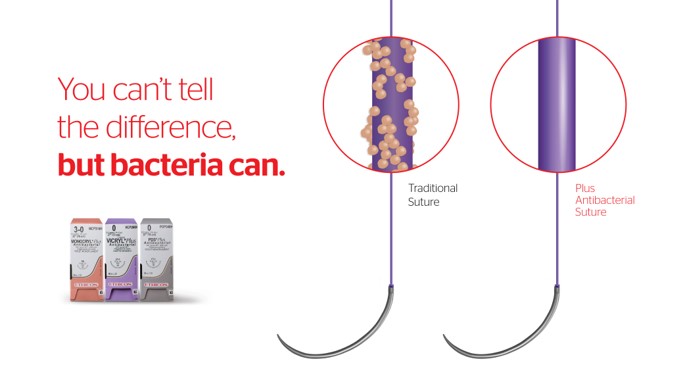 ---