Colorectal Surgery
Our commitment to Colorectal surgery focuses on reducing the risk of complications and associated costs. By combining innovation with education and research, we strive to have more predictability in outcomes.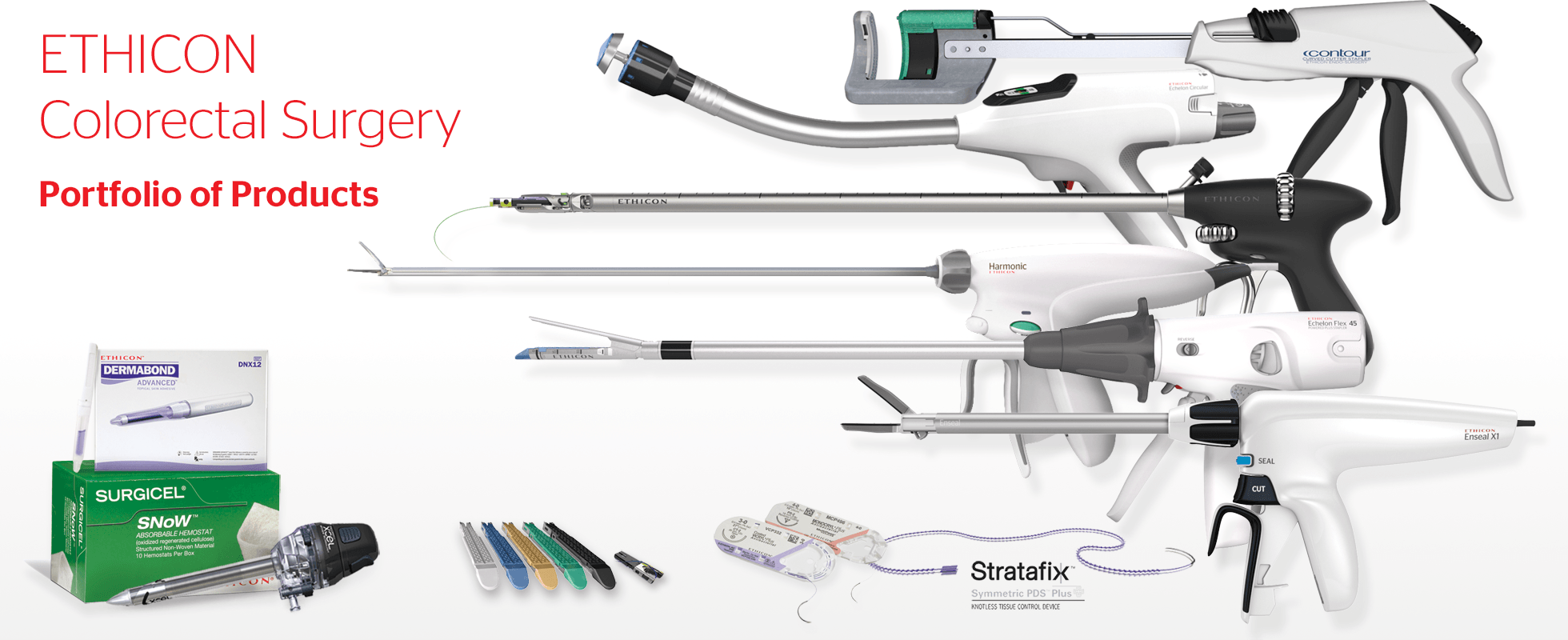 Ethicon Colorectal Solutions
We continuously invest in innovation to address the key challenges that impact colorectal case outcomes. Our innovative products are designed to support surgeons in colorectal procedures.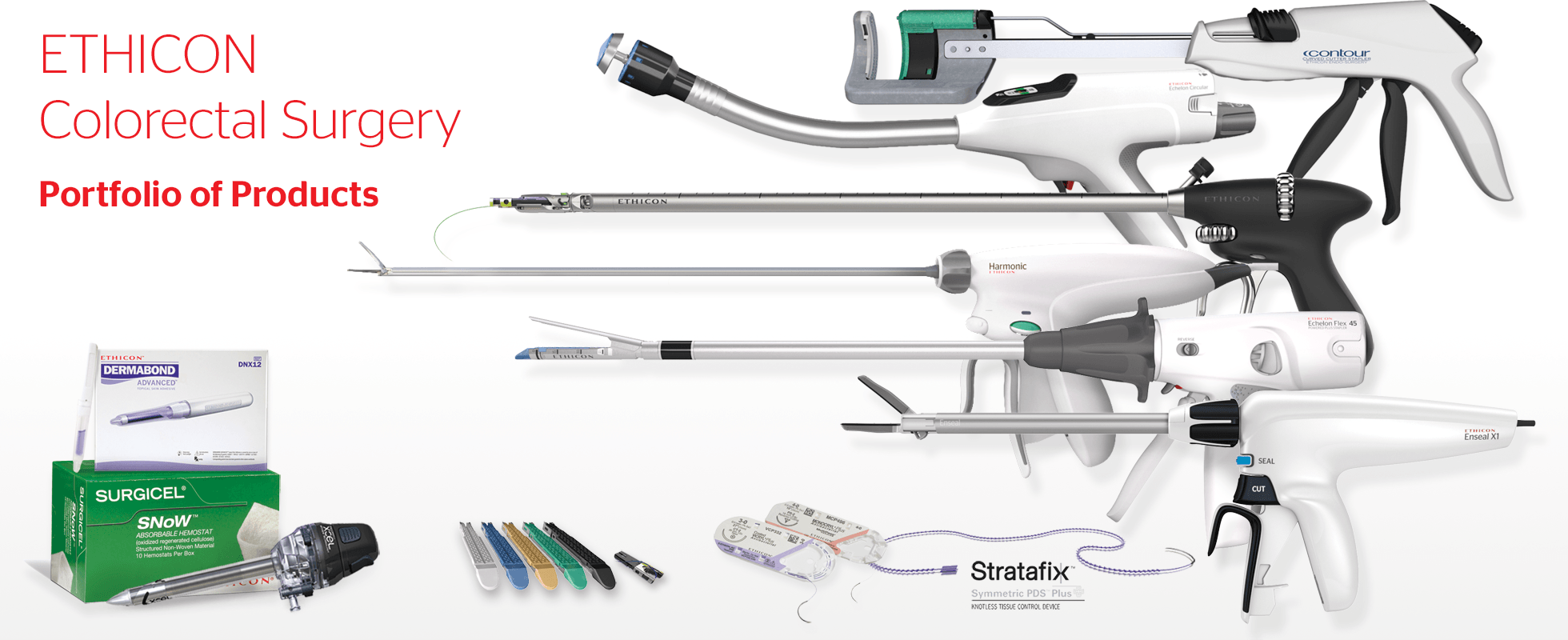 ---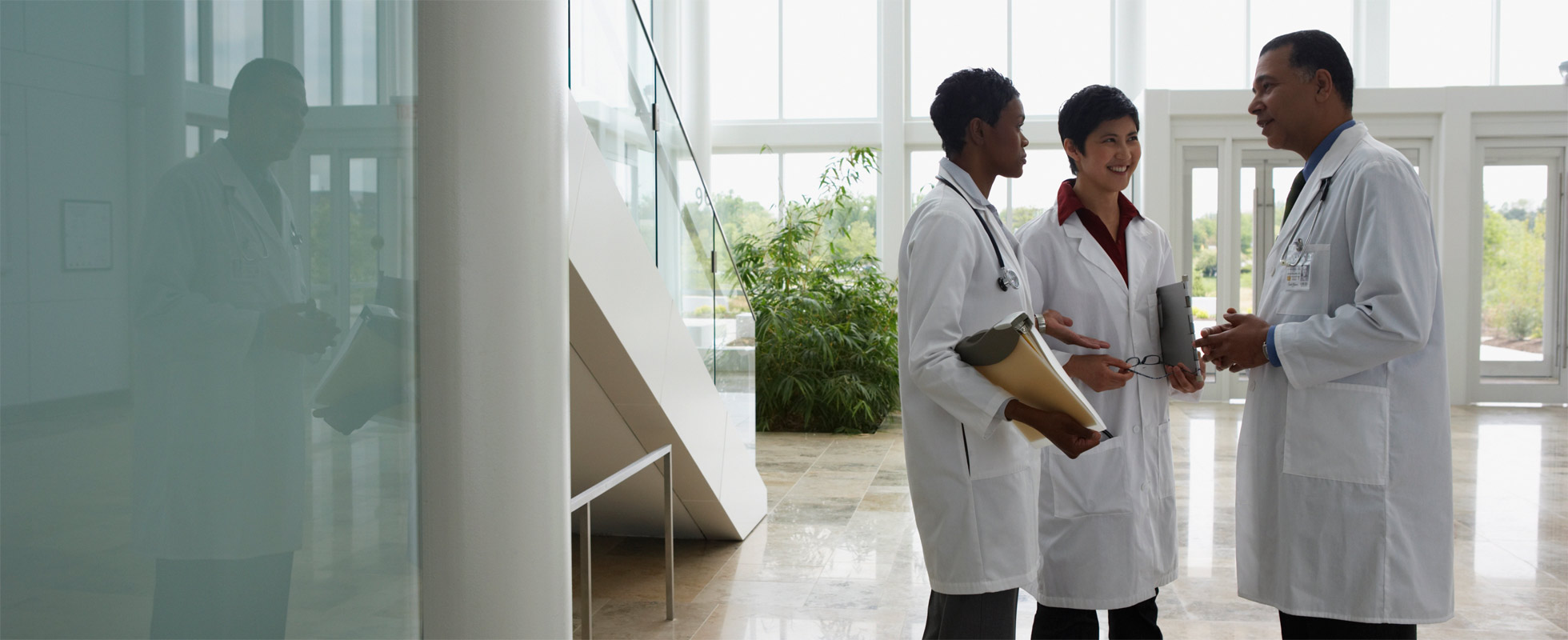 Colorectal Professional Education Courses
The Johnson & Johnson Institute offers comprehensive Colorectal specialty learning opportunities on the safe and efficacious usage of Ethicon devices, surgical techniques and measures to reduce complications and improve patient outcomes. These educational experiences include in-person courses, digital learning and hands-on practice.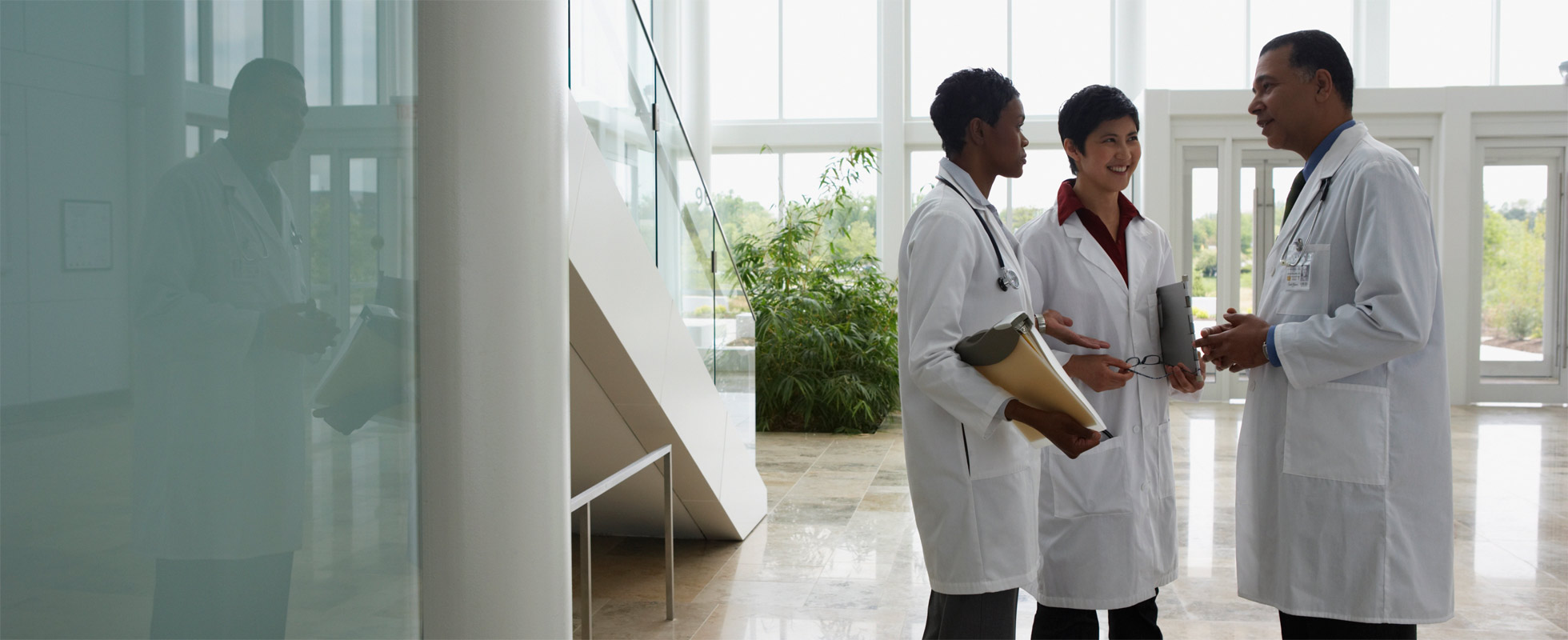 ---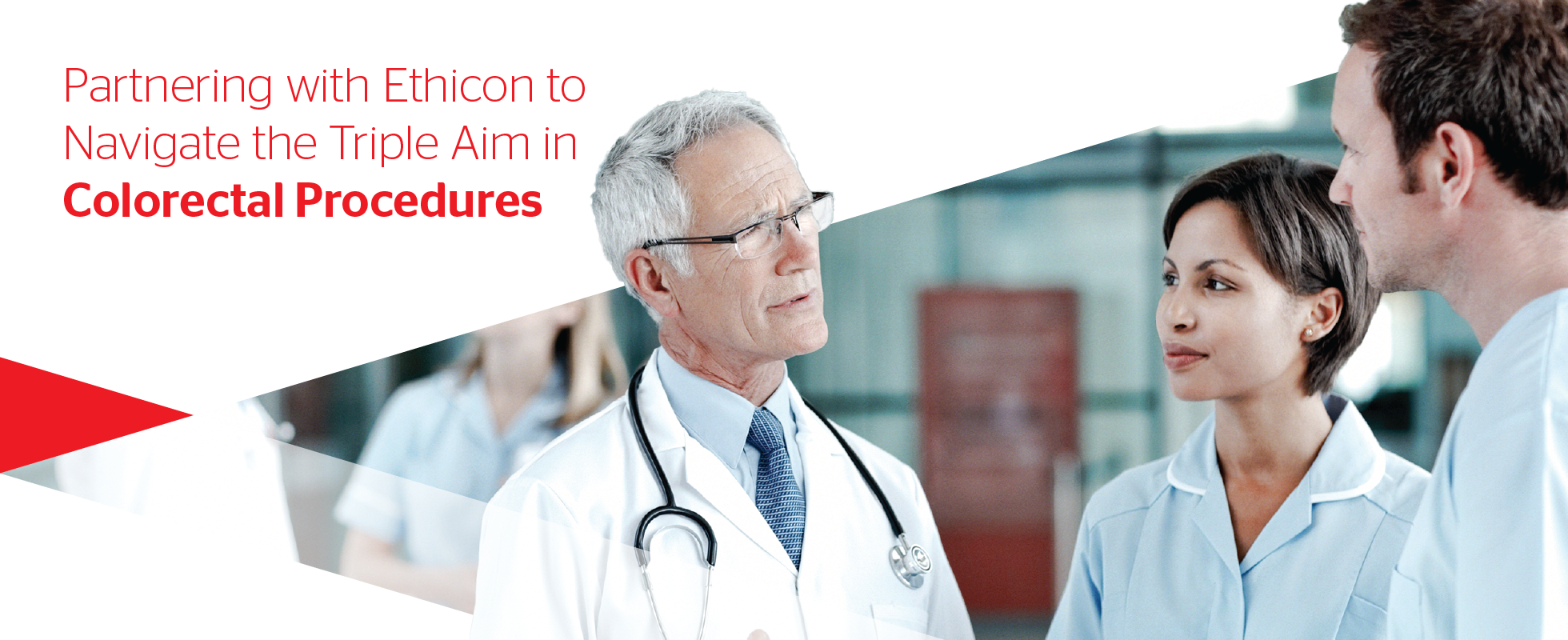 Our useful tools are built to help enable management of colorectal surgery
A guide on how Ethicon strives to help hospitals improve outcomes and patient satisfaction for colorectal surgeries performed either open or with a minimally invasive approach.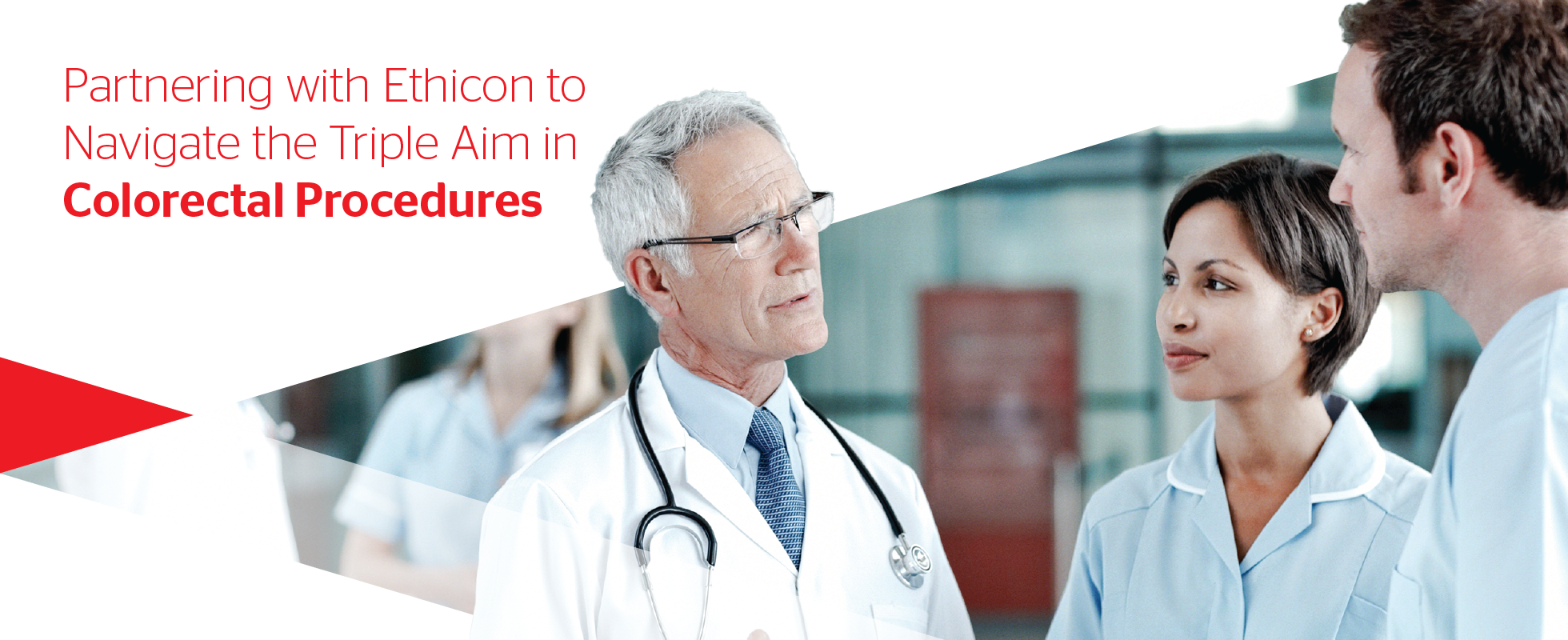 ---
Education & Training
The Johnson & Johnson Institute offers live programs and online access to procedural videos, training and skill-building resources.
 
Research & Evidence
Continuously evolving optimized patient outcomes through funding clinical research. 
 
Access & Reimbursement
Committed to lead the way in resolving the burden of colorectal diseases for both patients and healthcare systems around the world. 
 
Site References
*Based on metrology data, ENSEAL® X1 Curved Jaw Tissue Sealer has a 16% (or 3.4mm) longer jaw than LigaSure™ Maryland (LF1937) (p < 0.001) and ENSEAL® X1 Curved Jaw Tissue Sealer has a 40% (or 5.0mm) wider unbiased jaw aperture than LigaSure™ Maryland (LF1937) (p < 0.001).
1. Preclinical test of distal tip bleeding (ENSEAL® vs. ImpactLF4318) in thick porcine mesentery base (p<0.001).
2. Preclinical testing on porcine carotids (ENSEAL® vs Impact-LF4318) that measured mean max lateral thermal damage via histology (p=0.005).
3. System components include ECHELON FLEX™ Powered Plus Stapler and ECHELON™ ENDOPATH Reloads with Gripping Surface Technology
4. Benchtop testing in porcine colon ranging in width from 28mm to 36mm, and in thickness from 1.5mm to 2.5mm. Mean tissue slippage GST45 with Blue reload (1.69mm), Tri-Staple45 with Purple reload (2.12mm), p=0.022.
5. Benchtop testing on porcine rectum. Normalized mean tissue movement along the cut line from before clamping on tissue to after firing the CONTOUR® Curved Cutter Stapler (CS40G) vs ENDO GIA™ ULTRA Handle (EGIAUSTND) and Endo GIA™ Radial Reload with Tri-Staple™ Technology (EGIARADMT) on 2.1mm to 2.9mm thick tissue. 3.8mm (9.4%) vs 17.4mm (32.5%), p<0.001.
6. CONTOUR® Curved Cutter Stapler Instructions For Use.
7. Benchtop testing in porcine tissue ≤30mmHg (26mmHg average pressure experienced during intra-operative leak test), comparing Ethicon ECHELON CIRCULAR™ Powered Stapler CDH25P to Medtronic DST Series™ EEA™ Stapler EEA2535 (p<0.001) and preclinical perfusion model, in which perfusion was not significantly different between devices.
For complete indications, contraindications, warnings, precautions, and adverse reactions, please reference full package insert.

SURGICEL® Essential Product Information
INDICATIONS
SURGICEL® Absorbable Hemostat (oxidized regenerated cellulose) is used adjunctively in surgical procedures to assist in the control of capillary, venous, and small arterial hemorrhage when ligation or other conventional methods of control are impractical or ineffective. SURGICEL® ORIGINAL, SURGICEL® FIBRILLAR™ and SURGICEL® NU-KNIT® Hemostats can be cut to size for use in endoscopic procedures.
PRECAUTIONS
Use only as much SURGICEL® Absorbable Hemostat as is necessary for hemostasis, holding it firmly in place until bleeding stops. Remove any excess before surgical closure in order to facilitate absorption and minimize the possibility of foreign body reaction.
In urological procedures, minimal amounts of SURGICEL® Absorbable Hemostat should be used and care must be exercised to prevent plugging of the urethra, ureter, or a catheter by dislodged portions of the product.
Since absorption of SURGICEL® Absorbable Hemostat could be prevented in chemically cauterized areas, its use should not be preceded by application of silver nitrate or any other escharotic chemicals.
If SURGICEL® Absorbable Hemostat is used temporarily to line the cavity of large open wounds, it should be placed so as not to overlap the skin edges. It should also be removed from open wounds by forceps or by irrigation with sterile water or saline solution after bleeding has stopped.
Precautions should be taken in otorhinolaryngologic surgery to assure that none of the material is aspirated by the patient. (Examples: controlling hemorrhage after tonsillectomy and controlling epistaxis.)
Care should be taken not to apply SURGICEL® Absorbable Hemostat too tightly when it is used as a wrap during vascular surgery(see Adverse Reactions
ADVERSE EVENTS
"Encapsulation" of fluid and foreign body reactions have been reported.
There have been reports of stenotic effect when SURGICEL® Absorbable Hemostat has been applied as a wrap during vascular surgery.
Paralysis and nerve damage have been reported when SURGICEL® Absorbable Hemostat was used around, in, or in proximity to foramina in bone, areas of bony confine, the spinal cord, and/or the optic nerve and chiasm.
Blindness has been reported in connection with surgical repair of a lacerated left frontal lobe when SURGICEL® Absorbable Hemostat was placed in the anterior cranial fossa.
Possible prolongation of drainage in cholecystectomies and difficulty passing urine per urethra after prostatectomy have been reported.
For more information, please consult your doctor or for product quality and technical questions, call 1-800-795-0012.